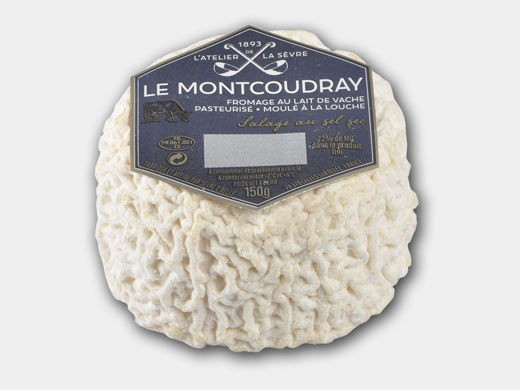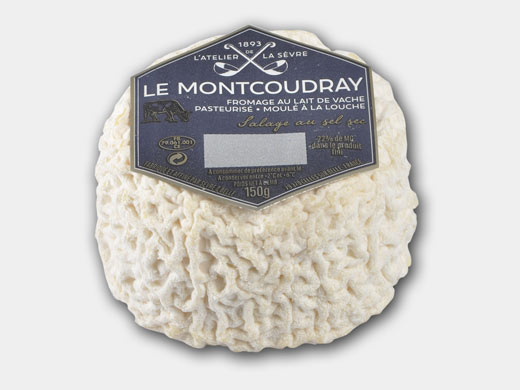 Our Montcoudray was presented with a gold medal at the Concours Général Agricole 2017. This cows milk cheese takes its name from the Coudray-Salbart Castle which sits atop a hill in the town of Echiré. This delicious cheese will surprise you with its texture and flavour.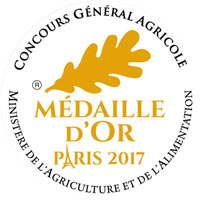 Step 1: Milk curdling
The goats milk collected by the Coopérative Laitière de la Sèvre is used raw, with the addition of milk enzymes and a light amount of pressure in order to let the milk set slowly.
Step 2: Ladle moulding
The curd is removed and then placed into moulds which give the cheese its shape.
Step 3: Cheese draining
Draining the cheese allows us to extract the small amount of milk contained within the curds; it is a very important step as it ensures that the cheese is properly conserved. To do this, the moulds which the curds are placed in are perforated to allow the cheese to naturally drain without any pressure.

La gamme Atelier de la Sèvre est une gamme de fromages régionaux authentiques, sains, naturels dédiée aux crémiers et restaurateurs. Nos produits sont fabriqués dans les Deux-Sèvres, dans notre laiterie située à Celles-sur-belle, à 20 km de Niort.
Contactez nous
Coopérative Laitière de la Sèvre
5 avenue de Niort
79370 Celles-sur-belle
Tél : 05 49 32 89 09