Several years later, the Coopérative Laitière de la Sèvre took shape and created the Sèvre & Belle brand, producing butter and goats cheese, as well as the premium Atelier de la Sèvre brand, made up of 9 raw milk goats milk and cow milk cheeses. This cheese is produced and matured just like in the past for consumers searching for excellence.
These products are made in our dairy in Celles-sur Belle (Deux-Sèvres), around 20km from Niort.
Our entire range of cheeses is produced with our guaranteed GMO-free milk being collected every 48 hours from our 120 partners, all of whom are located within a 30km radius of our dairy.
After the milk is slowly matured, our cheeses are ladle-formed and dry salted, before being placed into the drying room for the post-maturing period under the supervision of our master cheesemaker.
The Joining of Sèvre & Belle and Echiré Cooperatives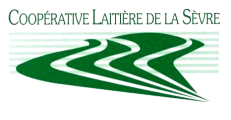 In 1997, the producers of Echiré and Sèvre & Belle, a cheesemaker for over 100 years renowned globally for the quality of its cheese, decided to combine their energy in order to create the Quality Charter for Milk Production (la Charte de Qualité de Production du Lait). This is an attempt, most notably, to tighten food security and to better respect animals, but it also aims to create a more positive image of the agricultural industry.
More than anything, however, it is largely thanks to its respect for the environment and its commitment to transparency for consumers that the Cooperative is firmly dedicated to ensuring the absence of GMOs in animal feed.
The end of 2004 saw the merger of La Laiterie Coopérative d'Echiré et la Coopérative Sèvre & Belle, giving rise to La Coopérative Laitière de la Sèvre.

Quelle sont nos engagements ?
Our cooperative collects all of our 100% non-GMO milk from within a 30km radius.
All of our producers are committed to producing 100% non-GMO milk, thanks to the healthy and 100% verified non-GMO food which they give to their animals. The respect we demonstrate towards our animals is essential to guarantee the quality of both our milk and our other products.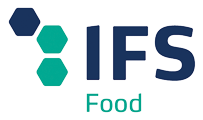 This proximity allows us to keep our products fresh in order to ensure that our products are of a high quality. As our production site as Celles-sur-Belle is IFS certified, all of our products are guaranteed to be healthy.
IFS certification was implemented in 2003 in order to ensure the security of foodstuffs and to monitor the quality of products. This certification guarantees the security and quality of products for consumers. It is also responsible for community regulations relating to hygiene.